Post by Temnyy Prorok on Apr 17, 2015 1:48:37 GMT
The Forces Of Chaos are perhaps one of the oldest enemies of the universe. They have been around longer than the universe itself, and have made it they're playground of death an destruction. The Forces Of Chaos worship many different Gods who throw there desire for reeking havoc upon the universe. They mutilate there follower's and even change them through horrifying methods into nearly inhuman monster's that only live to kill, and cause fear in there enemies. It is possible, that the power's of The Sith, originated from one of these Chaos Gods. Over all, there are five major Gods of Chaos, all of which are worshipped by the follower's of Chaos, who they themselves are not a unified species. They could very well be humanoid or beast.
Khorne-God of bloodlust, war, death, blood, and skulls. Khorne favours close combat, abhorring wizards or psykers, Jedi, or those who use Biotic's, considering them cowardly. In addition to blood and war, Khorne is also the god of courage and honor, but these trappings are always eventually discarded in favor of the primary goal of killing. While he blesses his followers by granting them strength and martial prowess, Khorne does not truly care who spills blood, so long as the blood continues to be spilled.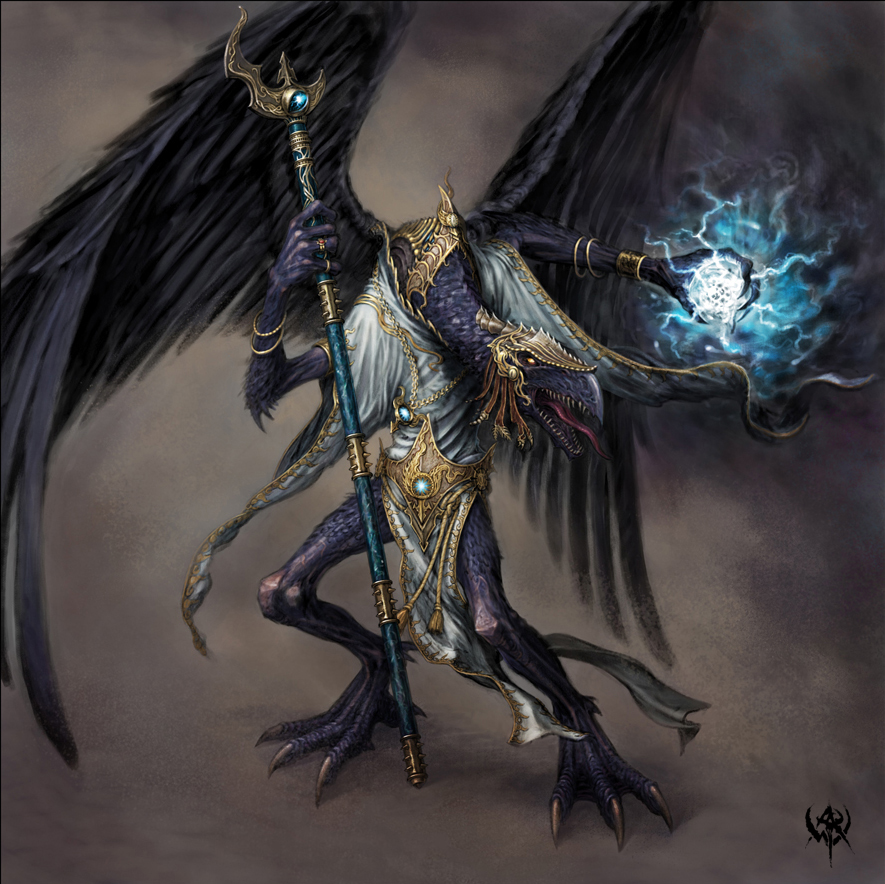 Tzeentch-God of change, fate, mutation, hope, and knowledge. Tzeentch's followers are powerful sorcerers who prefer to channel the energies of the Warp ,or Winds of Magic and perhaps even The Dark Side Of The Force, at a distance rather than get close to enemies. Tzeentch is always scheming, his every action feeding into his great plots that only he can comprehend. Tzeentch controls and manipulates the fates of all and weaves them intricately into his devious web of manipulation and hunger for power.
Nurgle-God of plague, despair, disease and death. Represented by the green color and the symbol of three circles and arrows. He is the oldest of the Chaos Gods. Nurgle is a warm and welcoming god who gifts his followers with poxes and boils, rashes and sores. His power comes from the inevitability of death and decay, and Nurgle is often referred to as 'Grandfather Nurgle', as entropy is the most ancient of forces, and he is the only one who care for his followers. Nurgle thrives in death and decay, growing more powerful as great plagues spread, and his servants seek only to spread disease. Nurgle prides himself on the achievements of his followers, "gifting" them with hideous diseases while sheltering them from pain, and his followers rejoice in their blessings, shrugging off lethality and disfigurement in a state of rapturous undeath. People in sickness might pray to Nurgle for relief, but rather than heal the sick, Nurgle helps them endure their illness by removing their pain and misery, all the while exacerbating their physical degeneration. He has the worst and most heinous of mutation's among his follower's, and the most grotesque. Enemies who fight Nurgle fanatic's, tend to have nightmares for the rest of there lives.
Slaanesh-God of lust, pleasure and excess. In both settings, he is the youngest of the four gods; he is typically considered androgynous, and while he is usually referred to as being male, the Eldar races consider him to be female. His followers seek only to indulge in whatever fleeting whims and desires they feel, and they tend to become graceful, beautiful warriors who harbor selfish, cruel souls. He was birthed from the excesses and hedonism of the Eldar society. His birth created a psychic shockwave that spread across the galaxy, killing most of the Eldar population and their gods; the survivors split into the various Eldar factions. It also created the largest warp storm in the Milky Way, the Eye of Terror, which later became the main residence of the scattered Chaos Space Marines. The fall of the Eldar empire paved the way for the rise of the Imperium of Man.
Very few warrior's of Chaos have chosen the most unholy and strenuous of path's, that of Chaos Undivided. Which results when the Four Chaos Gods work as one to complete a common goal.
There is One exception to the rule of Four Chaos Gods. He is the very embodiment of Chaos itself, and gains power whenever one of the other four also gains power. He is the oldest of Chaos Gods, and has been known to hunt and kill other Chaos member's, and even those of his own fanatic's.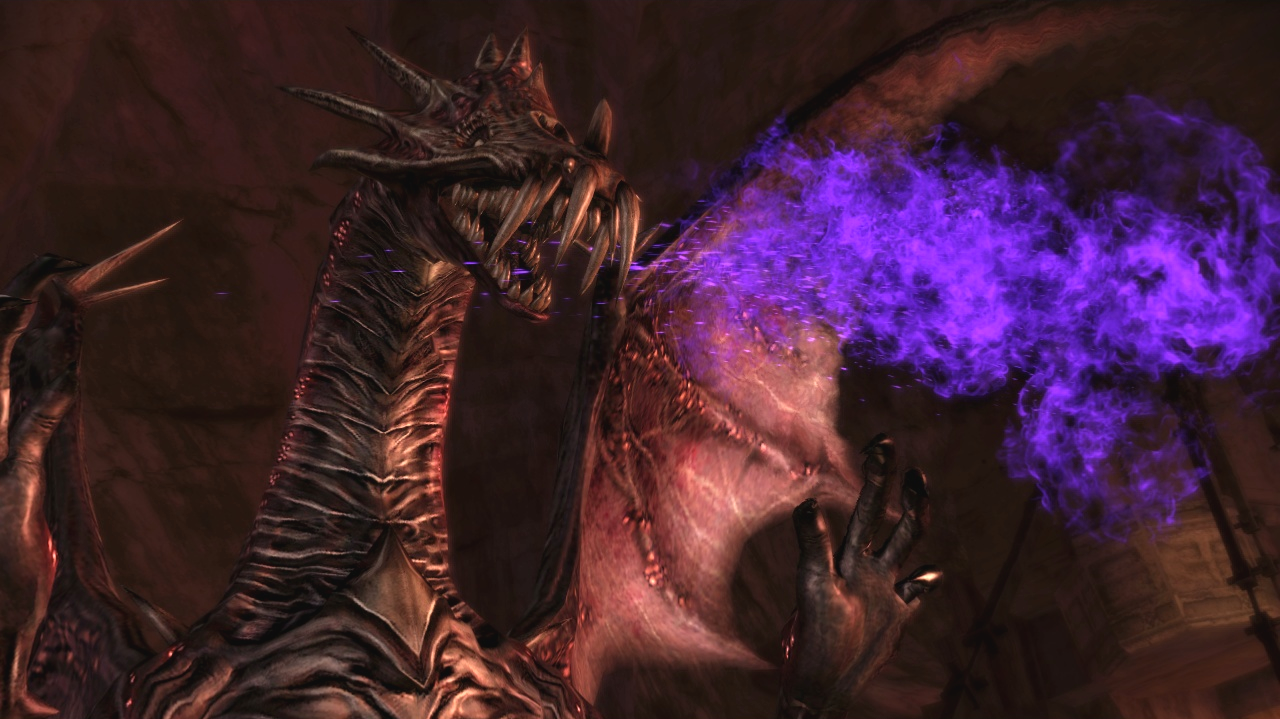 There is a name whispered quietly and with fear even by the most depraved, the most evil, and the least sane of the worshippers of Chaos. That name is Malal, the Renegade God of Chaos. Any man who dares look within the unholy black pages of The Great Book of Despair, that foul tome held sacred by worshippers of Chaos, would find the following words: "...and he that went before now came last, and that which was white and black and all direction was thrown against itself. Grown mightily indignant at the words of the Gods, Malal did turn his heart against them and flee into the chambers of space . . . And no man looked to Malal then, save those that serve that which they hate, who smile upon their misfortune, and who bear no love save for the D@$%ed. At such times as a warrior's heart turns to Malal, all Gods of Chaos grow fearful, and the laughter of the Outcast God fills the tomb of space . . ."
In eons past Malal was cast out from the bosom of Chaos by the other Gods, or else abandoned them of his own volition, no one is sure which. In any case, Malal's relationship to the other Gods of Chaos is a strange one. All Gods of Chaos pursue purposes that are wholly their own, yet only Malal occupies a position so antithetical to the success of his own unfathomable creed. To be a follower of Malal is to be a Chaotic warrior bent upon shedding the blood of other Chaotic creatures. As such, Malal is both feared and hated by the other Chaos Gods. Malal's worshippers, too, are loathed by other Chaotics; they are outcasts beloved by neither the friends nor enemies of Chaos, dependent upon the least whim of their patron deity. Few men worship such a God; fewer still live long in his service. The bonds that tie master and servant ever drain upon the soul of the warrior, and it is a rare man that can loosen the bonds of Malal once forged.