Post by Temnyy Prorok on Apr 11, 2015 4:04:07 GMT
Keidran are creatures who evolved from the planets typical fauna. They have the intelligence, and wisdom of most living creatures, but incredibly short life spans in comparison. The age of twenty-five is considered rather old for there race, and typically none survive past forty. The fiercest of the Mammalian Keidran, are the wolves. They are given great respect amongst the other tribes, and are seen as a form of 'royal' species, much like the Lion's of old. Though there are other species of Mammalian Keidran, such as Felines, and other evolved fauna as well. The lowest of the Keidran, however, appear to be the 'vermine' or those evolved from vermine.
Male Wolf-
Female Wolf-
The Wolf Keidran are the top of the food chain. When the many tribes come together, they are given the highest respect, and most of all, their words carry the largest weight in council meetings. They are perhaps the only Keidran that cannot adapt to advance technologies very quickly, for they hold the supernatural world, and that of witchcraft and sorcery very dear. They're superstitious, and it unknown if Jedi or Sith come from this group.
Male Feline-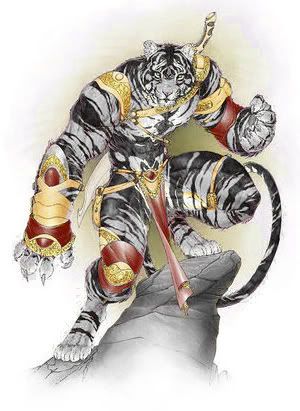 Female Feline-
The Feline Keidran are perhaps the second highest on the food chain. They are the best fighters, and are moderately able to adapt to technology, though it takes them time to study, and learn it. They are second of the main Keidran tribes, and though they are not as powerful as the Wolf's, they do however meet them in numbers. The two tribes are always in conflict, though recent years have shown that the Tiger tribe is loosing it's power and political stance to infighting.
Male Ferret-
Female Ferret-
The Lowest of the three tribes, but the highest of their ilk, the Ferrets do their best to play as a third power, even going to far as to include minor Keidran into it, such as mice, rats, and rabbits. Though they are the weakest in terms of strength, they are incredibly agile creatures, who also adapt to advanced technology very well. It is not uncommon to see them among the stars, or apart of Outer Rim society.
Male Reptilian-
Female Reptilian-
The Reptilian Keidran are the underwater dwellers, or inhabit near large bodies of water. They, like their Mammalian counterparts, are also tribal, and generally tend to fish and hunt large creatures in the water. Unlike the Mammalian counterparts however, they can breath underwater and they know how to build underwater shelters. It is unknown how many variants there are, or if they are similar to their Mammalian counterparts. However, it IS confirmed that they do have at least a minimum of human intelligence like their Mammalian counterparts.